The nationwide leader in online videos for lawyers
Preferred Video Provider of The Florida Bar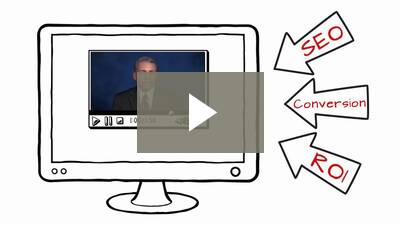 "Video is a great way for attorneys to connect with the public and build online relationships. The people at THELAW.TV are knowledgeable, experienced, and easy to work with. They go the extra mile to make sure the attorneys they work with are presented in a professional manner. I highly recommend them to my colleagues." — Greg Coleman, President, The Florida Bar
Video is the most effective way to convey a message online. THELAW.TV has shot more lawyer videos than any other company — more than 100,000 videos.
THELAW.TV knows what kinds of questions legal consumers are asking online. We craft your videos to match those questions so you'll be found on Google.
It's not enough to just produce lots of videos. You need to put them in all the places that people are looking for legal information. THELAW.TV does that.
We produce your videos fast. We're typically producing videos in your office within weeks. And we get those videos online within days of your shoot.
You've probably avoided doing online videos because of the high cost. Our affordable packages will have you thinking about doing videos again.
You own all of the videos THELAW.TV produces for your firm and you can use your videos freely in any part of your marketing campaign.
All of your videos are social-media ready and mobile optimized. You can use them on Facebook, Twitter, YouTube, LinkedIn, or Avvo — and they play on mobile devices.
THELAW.TV has produced more videos for more law firms than any other company. Put that experience with the legal industry to work for your firm.
Don't have the ability to put your new videos on your own website or social media pages. THELAW.TV can do this for you — quickly and affordably.