ATTORNEY PROFILE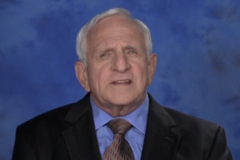 Barry Zisser
Zisser, Robison, Brown, Nowlis, Maciejewski & Cabrey, P.A.
1 Independent Drive, Suite 3306
Jacksonville, Florida 32202
(904) 342-6705

COLLEGE: Brooklyn College of the City University of New York
LAW SCHOOL: University of Florida Levin College of Law
ATTORNEY SINCE: 1963
STATES ADMITTED: Florida
PRACTICE AREAS: Family Law




Barry Zisser is a 1962 Graduate of University of Florida, College of Law. He began practice as an associate with a firm in Jacksonville from January 1963 through 1965. In 1965 he became an Assistant Public Defender. He later became Chief Assistant Public Defender 1968 to 1970, then a part time position, while continuing in the private practice of civil law after establishing his own law firm.

In 1970, he became an Assistant State Attorney, a part time position while he still maintained a civil law practice with the firm of Zisser, Levy & Brown. Barry thereafter, established a law firm which has now become Zisser, Robison, Brown, Nowlis, Maciejewski & Cabrey, P.A., and has continued in the full time private practice of law since 1963.

Since 1978, Barry has specialized in the field of family law with a major emphasis on domestic relations cases, child custody, equitable distribution and domestic violence. He still assists the other lawyers in the firm in civil cases as well as criminal cases.

Barry was elected by his peers to be a MASTER of the Florida Family Law Inn of Court and was elected as Vice President Emeritus of the Inn. In addition, he was honored by the Inn as the 2005 recipient of the prestigious Rudy Hernandez, Florida Family Law American Inn of Court Advocacy Award for the year 2005, presented to him as the outstanding family law attorney of the year.