ATTORNEY PROFILE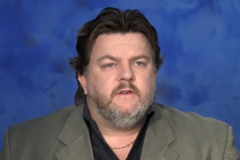 Ron Sholes
Law Offices of Ronald Sholes
4981 Atlantic Blvd.
Jacksonville, Florida 32207
(904) 342-6721

COLLEGE:
LAW SCHOOL:
ATTORNEY SINCE:
STATES ADMITTED: Florida
PRACTICE AREAS:




Ron Sholes is a trial attorney for The Law Offices of Ron Sholes. A ten-year veteran of the U.S. Navy serving in Operation Desert Shield, Desert Storm, the Bosnian Conflict, and in several Counter-Narcotics Operations in the Southern Caribbean Sea and Eastern Pacific Ocean, Mr. Sholes is dedicated to vigorously defending and fighting for the rights of the firm's clients and prides himself on providing the best possible legal representation.