ATTORNEY PROFILE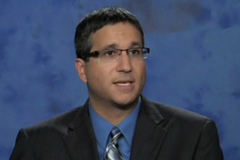 Sal Bazaz
Law Office of Sal Bazaz
2800 Davis Blvd., Suite 206
Naples, Florida 34120
(239) 206-1719

COLLEGE: St. John's University
LAW SCHOOL: St. John's School of Law
ATTORNEY SINCE: 2001
STATES ADMITTED: Florida
PRACTICE AREAS: Criminal, Family, Mediation




Sal Bazaz was born and raised in Staten Island, NY. After graduating Summa Cum Laude with a Bachelor's Degree in Political Science, Mr. Bazaz successfully attended St. John's University School of Law.

After passing both the NY and NJ Bar Exams, Sal Bazaz worked as an Assistant District Attorney in New York, specializing in Sex Crimes and Domestic Violence.

In January of 2002, Mr. Bazaz moved to Naples, FL where he immediately began working as an Assistant State Attorney in both Lee and Collier Counties.

In the fall of 2003, Sal Bazaz opened his own law firm, defending the citizens on Florida. Mr. Bazaz has handled every type of criminal case from minor criminal traffic cases to capital sexual crimes and manslaughter.

Sal Bazaz has represented defendants in Collier, Lee, Hendry, Pinellas, Broward and Miami-Dade Counties.

In addition to his flourishing criminal practice, Sal Bazaz has also completed the Florida Supreme Court accredited Mediation Training for Family and Civil cases.