ATTORNEY PROFILE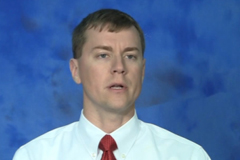 Scott Burleigh
Law Offices of Ronald Sholes
4981 Atlantic Blvd.
Jacksonville, Florida 32207
(904) 342-6721

COLLEGE: Thomas Edison State College
LAW SCHOOL: Florida Coastal School of Law
ATTORNEY SINCE: 2008
STATES ADMITTED: Florida
PRACTICE AREAS: Personal Injury, Auto Accidents, Slip and Fall, Dog Bite, Wrongful death, Premises Liability, Probate, Truck Accidents, Semi Accidents




Attorney Scott A. Burleigh, originally from Minnesota, has been a Florida resident since 1994. Scott is a nine-year veteran of the U. S. Navy's submarine service, stationed at Kings Bay, GA for seven of those years. Scott worked as a Nuclear Reactor Operator aboard USS Tennessee (SSBN-734).

Scott earned a degree in Applied Science and Applied Science Technology (focus in Nuclear Engineering Technology) while on active military duty. After leaving the Navy, he earned his Master of Business Administration degree. Continuing his education goals, Scott earned a Law Degree from Florida Coastal School of Law, placing in the top 20-percent of his class.

Attorney Scott Burleigh is actively engaged in every case that crosses his desk, and works hard for a positive outcome. His focus on details and extensive insight into the workings of the legal system are a benefit to clients in cases including Personal Injury, Wrongful Death, Medical Malpractice, Probate and Family Law.

Scott is licensed in Florida, Georgia, Minnesota, and Washington D.C.