ATTORNEY PROFILE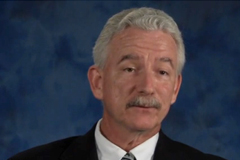 Scott Makuakane
Est8Planning Counsel LLLC
1100 Alakea Street, Suite 2424
Honolulu, HI 96813
(877) 595-9510

COLLEGE: Duke University
LAW SCHOOL: University of Hawaii
ATTORNEY SINCE: 1983
STATES ADMITTED: Hawaii
PRACTICE AREAS: Estate Planning & Administration




Scott A. Makuakane has been practicing estate planning and trust law in Hawaii since 1983. He is past-chair of both the Probate & Estate Planning Section and the Estate & Gift Tax Committee of the Hawaii State Bar Association (HSBA). He also served as corporate secretary of the HSBA and is past co-chair of the Law-Related Education Committee of the HSBA. Mr. Makuakane has written various books and articles for lawyers concerning estate planning. He has served as lecturer for the Hawaii Institute for Continuing Legal Education, the National Business Institute, the National Estate Planning Conference Center, Professional Education Systems, Inc., and the Young Lawyers Division of the HSBA, as well as for churches and community groups.

Mr. Makuakane is past president and a director of the Christian Legal Society of Hawaii, past president and past chairman of the board of the Financial Planning Association of Hawaii, and past president of the board of trustees of the Foundation of the Rotary Club of Honolulu. He is an elder of First Presbyterian Church of Honolulu at Ko`olau.

Mr. Makuakane is a graduate of the William S. Richardson (University of Hawaii) School of Law, Duke University, and Ka'u High School.